Job Description
Install appropriate and safe rigging equipment to suit particular needs of the users, taking into account weight of load to be lifted, position, distance etc, applying acquired knowledge and skills
Carry out routine maintenance of equipment  following laid down procedures for the work at hand
Carry out repairs of all forms of rigging equipment, applying acquired knowledge and skills, and following laid down procedures
Inspects rigging plant machinery e.g., crane ropes, sheaves and various components for wear and tear, corrosion, damage etc, and records and reports faulty machinery
Check and tests all tools and equipment to be used to ascertain proper function and serviceability
Isolate equipment being worked upon, ensuring that no hazards in immediate vicinity or working areas, obtaining permit of work and Isolation Permits, and locks out machinery following laid down procedures
Qualifications and Experience
National Craft Certificate in Rigging.
5 years  experience in Rigging– including inspections of equipment.
WE ARE STILL MAKING CVs FOR P100. COVER LETTERS FOR P50
Pay with FNB EWallet to 76981238 or Orange Money on number 76981238
Whatsapp us on +26776981238

More Information
JOB APPLICATION DETAILS

APPLICATION DETAILS

Candidates who meet the above requirements should forward their Curriculum Vitae, supporting documents and cover letter to: [email protected] . Please specify which role you are applying for.

Response will be restricted to only shortlisted candidates.

Closing date: 30 June, 2022

Please say that you got this job advertisement through Jobs Botswana

New Job Alert
Never miss a chance!
Let us know your job expectations, so we can find you jobs better!
Get daily latest jobs in your email
Get a Scholarship at IU International University of Applied Sciences for MBA, Bachelors and Masters Degrees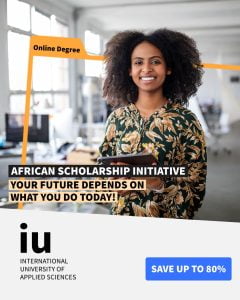 To get your scholarship click on the link below, then CLICK on Request Free Information and complete the form. After successful completion, an IU representative will contact you asking for your qualifications and details for scholarship eligibility.