We are currently looking for the following experienced specialists to join our team: Technical Manager/ Civil Engineer X 2
Qualifications required & minimum experience:
A Degree qualification in Steel Engineering, Civil Engineering or equivalent; overall 15 years' experience years in steel and Structural engineering, 5 years of which must have been in supervisory level.
Construction Economist/Operation Manager/General Manager X 2
Qualifications required & minimum experience:
A degree qualification in Building or Construction or equivalent; over 10 years' experience in construction industry, 5 years of which must have been in a supervisory position.
WE ARE STILL MAKING CVs FOR P100. COVER LETTERS FOR P50
Pay with FNB EWallet to 76981238 or Orange Money on number 76981238
Whatsapp us on +26776981238

More Information
JOB APPLICATION DETAILS

APPLICATION DETAILS
Applications, together with a detailed CV and details of contactable references should be forwarded to the following address with effect from the 10th May 2022:

Human Resources Office P/Bag BO 289 Gaborone

Please say that you got this job advertisement through Jobs Botswana

Get daily latest jobs in your email
Get a Scholarship at IU International University of Applied Sciences for MBA, Bachelors and Masters Degrees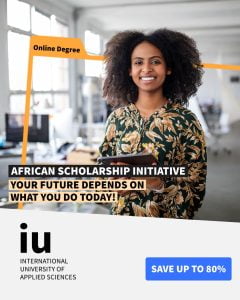 To get your scholarship click on the link below, then CLICK on Request Free Information and complete the form. After successful completion, an IU representative will contact you asking for your qualifications and details for scholarship eligibility.