TECHNOSERVE BUSINESS SOLUTIONS TO POVERTY
TechnoServe Background:
TechnoServe works with enterprising people in the developing world to build competitive farms, businesses and industries. We are a nonprofit organization that develops business solutions to poverty by linking people to information, capital and markets.
With more than five decades of proven results, we believe in the power of private enterprise to transform lives.
Program Description:
In Botswana, TechnoServe implements an enterprise development program called Tokafala, which focuses on helping existing micro, small and medium enterprises in Botswana to grow their businesses.
Tokafala offers the following:
Entrepreneurship training
Personalised business mentorship covering all aspects of business
Market access support
Youth Entrepreneurship Development
For entrepreneurs looking to develop their company, Tokafala offers the following support:
Personalized business mentoring and advisory support tailored to the specific needs of the enterprise
Help clients evaluate their financing needs, building financial models and preparing loan applications
Market access support, helping enterprises establishing linkages to potential buyers
Since inception Tokafala has supported over 350 SMMEs, raising revenues by 39% and supporting over 2000 jobs.
Building on the success of its enterprise development support, Tokafala expanded its scope to support Botswana youth through a dedicated youth development programme called STRYDE (Strengthening Youth Development through Enterprise). The STRYDE program delivers a comprehensive model of support to youth (18-35) including personal effectiveness, professional effectiveness, entrepreneurship, and personal finance management.
Title:            Human Resources & Administration
Coordinator Reports to: Regional Operations Manager – Southern Africa
Location:      Gaborone
Travel:        5% Domestic
Position Description:
The Human Resources & Administration Coordinator is responsible for carrying out the Human Resources, procurement, and administrative activities for the office.
Roles and Responsibilities:
Support programs and country office with recruitment, contracting, renewal and termination of contracts in accordance with TNS policies and program lives
Attend to employee compensation, including payroll, taxes and all legal personnel requirements in liaison with the Finance Coordinator
Ensure total adherence to procurement policies and provided the necessary guidance and training in liaison with Program Managers and teams
Ensures accountable, timely and cost-effective delivery of supplies to the program
Arrange and prepare documents for all registration and legal requirements to operate in Botswana, including annual tax returns and board coordination.
Assist in any IT related matters for the office.
Required Skills & Experience:
Degree or Diploma in Administration/HR
2-4 Years' experience
Excellent IT skills
Knowledge of ERP systems an added advantage
WE ARE STILL MAKING CVs FOR P100. COVER LETTERS FOR P50
Pay with FNB EWallet to 76981238 or Orange Money on number 76981238
Whatsapp us on +26776981238

More Information
JOB APPLICATION DETAILS

APPLICATION DETAILS
Application Instructions:

Qualified and interested applicants should submit their CV and copies of their certificates to [email protected] no later than the 31 st May 2022. Only shortlisted candidates will be contacted. No phone calls please.

Please say that you got this job advertisement through Jobs Botswana

Get daily latest jobs in your email
Get a Scholarship at IU International University of Applied Sciences for MBA, Bachelors and Masters Degrees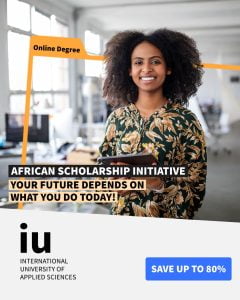 To get your scholarship click on the link below, then CLICK on Request Free Information and complete the form. After successful completion, an IU representative will contact you asking for your qualifications and details for scholarship eligibility.