Job Description
To provide a cost-effective Instrumentation and Automation function. The Instrumentation Technician is responsible for:
Installing, testing, maintaining, calibration, fault finding and repair of instruments and control systems.
Programming and configuration of PLC and SCADA systems, including loop tuning and optimization.
Performing complex repairs or removal of instruments or devices such as control valves, solenoid valves, and positioners, needing overhaul during scheduled maintenance and shutdowns.
Performing calibration activities on in-situ and external metering equipment, sensors and transmitters in accordance with calibration schedules.
Maintaining telemetry system software and hardware.
Inspecting, evaluating, and determining necessary modifications
Key Performance Areas
Testing and Calibration of devices.
Troubleshooting and Repairing plant instruments and Control systems.
Installation and Configuration of devices and systems.
Maintaining System Documentation and Records
Performing Standby duties.
Competences
Planning Skills.
Organizing Skills.
Supervisory Skills.
Computer Literacy
Requirements
Diploma in Control and instrumentation
5 years relevant industry experience.
Experience in Copper floatation control loops
Driver's license.
How To Apply
Candidates who meet the above requirements should forward their Curriculum Vitae, supporting documents and cover letter to: [email protected] . Please specify which role you are applying for.
Response will be restricted to only shortlisted candidates.
Closing date: 19th  May, 2022
WE ARE STILL MAKING CVs FOR P100. COVER LETTERS FOR P50
Pay with FNB EWallet to 76981238 or Orange Money on number 76981238
Whatsapp us on +26776981238

New Job Alert
Never miss a chance!
Let us know your job expectations, so we can find you jobs better!
Get daily latest jobs in your email
Get a Scholarship at IU International University of Applied Sciences for MBA, Bachelors and Masters Degrees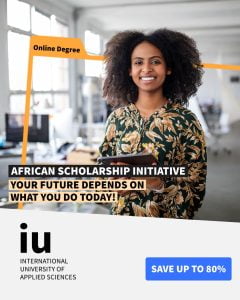 To get your scholarship click on the link below, then CLICK on Request Free Information and complete the form. After successful completion, an IU representative will contact you asking for your qualifications and details for scholarship eligibility.