WHERE / LOCATION: Kanye, Botswana
At PEP we are Dynamos. We have FUN, work hard, and take ownership of everything we do. We encourage working in teams to create world-class solutions and are always open to receiving feedback that helps us do even more. As Dynamos of PEP we are dynamic, smart and believe in making our customers look and feel good. We LOVE what we do and WHY we do what we do in PEP.
PURPOSE OF POSITION: To be a servant leader growing a team, promote sales, reduce stock losses, manage stock, lead a team of Dynamos and to maintain a low cost culture in order to meet business goals.
RESPONSIBILITIES:
Increase sales by focusing on exceptional customer service and world-class store standards, maintenance of the store image, presentation and promotion of stock, stock management, promotional implementation and correct pricing of products according to our price image.

Stock loss is minimised by having a healthy team spirit and following security measures, stock and cash handling procedures.

Manage a low cost business according to the company low cost culture by driving efficiencies in the store.

Ensure administrative duties within the store are done on time, every time according to the company guidelines.

Leading a dynamic team of Dynamos – taking responsibility for team training, coaching and performance within a Sikhula KunYe company culture.
JOB REQUIREMENTS:
Relevant tertiary education – a degree/diploma in a business/retail related field would be an advantage.

Ideally 1-2 years experience in a retail environment within a leadership role.

Computer Literate. (Microsoft and Google GSuite – will be an advantage).
ATTRIBUTES REQUIRED:
A passion for retail is essential to deliver a world-class customer experience.

Demonstrate integrity and willingness to go the extra mile.

Confident with very strong interpersonal, communication and leadership skills with the ability to give recognition, support, direction and guidance to a team of Dynamos. A proven ability to build strong relationships.

Strong Managerial capabilities (will be ideal). Think like an owner of the business with the ability to plan, lead, organise and control. Take decisions and be able to solve problems by being business smart.

Comfortable working under pressure in a fast-paced environment.
WE ARE STILL MAKING CVs FOR P100. COVER LETTERS FOR P50
Pay with FNB EWallet to 76981238 or Orange Money on number 76981238
Whatsapp us on +26776981238

More Information
JOB APPLICATION DETAILS

APPLICATION DETAILS
CLOSING DATE:Tuesday, 17 May 2022
  Could you be our next Store Manager to join the PEP family, please submit a brief CV of not more than 2 pages to
  Fax; +267 391 3598 OR E-mail; [email protected]
  PEP strives for equal opportunity in terms of Employment Equity guidelines.

Please say that you got this job advertisement through Jobs Botswana

Get daily latest jobs in your email
Get a Scholarship at IU International University of Applied Sciences for MBA, Bachelors and Masters Degrees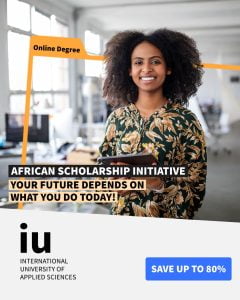 To get your scholarship click on the link below, then CLICK on Request Free Information and complete the form. After successful completion, an IU representative will contact you asking for your qualifications and details for scholarship eligibility.