The main purpose of the role is to coordinate and execute investment, business development, deal structuring, execution, portfolio monitoring and management activities and provide support to Investment Officers and Analysts, in accordance with the approved investment strategies, policies and procedures. You will provide pertinent information required for the development and implementation of BDC's investment and divestment strategy, enterprise and sector development strategy and the department's business development plans
You will identify leads and business development opportunities through networking, relationship building and other methods. You will perform deal structuring and execution processes for complex and higher transaction deals, consolidate all project documentation from prospective clients and evaluate the proposal against BDC's investment criteria. Furthermore, you will conduct preliminary due diligence, financial modelling and drafting of term- sheets and perform portfolio monitoring and management activities for complex or challenging portfolio companies as well as liaise with the risk function on any risks identified with portfolio companies and ensure risk mitigation plans are development and implemented.
Additionally, will also manage close working relationships with clients through regular business calls and client visits in alignment with the client engagement strategy of BDC and maintain accurate client information for future business deals.
Desired Experience & Qualification
To succeed in this role, you will possess a bachelor's degree in Business Administration, Economics,Finance, Commerce or related fields plus a professional Investment / Finance qualification (e.g.,CFA, ACCA, CIMA) from a recognised institution. You will also have a minimum of two (2) years' Investment Officer / Associate level experience with a focus on corporate finance advisory, investment banking or debt /investment transaction experience or related fields. You must be able to demonstrate experience in corporate finance and transaction due diligence,portfolio management and project management.Experience in mergers and acquisitions would be an added advantage
BDC RECRUITMENT PROCESS ACKNOWLEDGES PEOPLE WITH SPECIAL NEEDS.
Remuneration
BDC offers an attractive package with benefits.
WE ARE STILL MAKING CVs FOR P100. COVER LETTERS FOR P50
Pay with FNB EWallet to 76981238 or Orange Money on number 76981238
Whatsapp us on +26776981238

More Information
JOB APPLICATION DETAILS

APPLICATION DETAILS

  Interested candidates are to submit their applications to [email protected] by 30th June 2022.

Please say that you got this job advertisement through Jobs Botswana

Related Jobs
New Job Alert
Never miss a chance!
Let us know your job expectations, so we can find you jobs better!
Get daily latest jobs in your email
Get a Scholarship at IU International University of Applied Sciences for MBA, Bachelors and Masters Degrees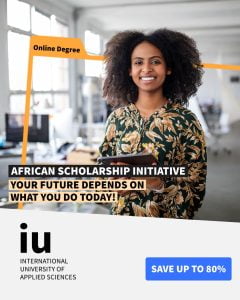 To get your scholarship click on the link below, then CLICK on Request Free Information and complete the form. After successful completion, an IU representative will contact you asking for your qualifications and details for scholarship eligibility.