Job Description
We are looking for an experienced, driven Civil Engineer to take on a Contrustion Management Position within SICE Botswana who has a wealth of traffic light industry knowledge. To ensure success, the ideal candidate should be comfortable splitting their hours between the office and on-site visits.
The Civil Engineer should be a critical thinker and have a sound subject knowledge of mathematics and physics to identify and solve engineering problems. You must also possess a certain level of creativity in order to present innovative solutions and improvements to technical processes. The successful candidate will be able to effectively communicate ideas, make recommendations, and negotiate project details with their team, subcontractors, and clients.
Responsibilities:
Doing feasibility assessments and site inspections.
Recording and measuring Construction units on site.
Reviewing government regulations and ordinances.
Making recommendations or presenting alternative solutions to problems.
Confidently liaising with clients, stakeholders and other professional subcontractors.
Construction Management duties (e.g. managing budgets, resources, and deadlines; acquiring and compiling quotes, etc.).
Requirements:
Bachelor's degree in Civil Engineering or related field, accredited by the Institution of Civil Engineers.
Registration as a Professional Engineer.
A minimum of five years' industry knowledge may be strongly desired.
Knowledge of map creation software and photo imaging software.
Strong analytical and critical thinking skills, with a high level of accuracy in calculations and design.
Excellent time management skills to ensure project deadlines are met.
Leadership skills to effectively manage a diverse group of professionals working on one project.
Ability to coordinate more than one project at a time.
WE ARE STILL MAKING CVs FOR P100. COVER LETTERS FOR P50
Pay with FNB EWallet to 76981238 or Orange Money on number 76981238
Whatsapp us on +26776981238

New Job Alert
Never miss a chance!
Let us know your job expectations, so we can find you jobs better!
Get daily latest jobs in your email
Get a Scholarship at IU International University of Applied Sciences for MBA, Bachelors and Masters Degrees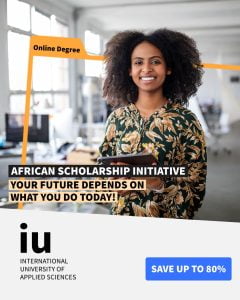 To get your scholarship click on the link below, then CLICK on Request Free Information and complete the form. After successful completion, an IU representative will contact you asking for your qualifications and details for scholarship eligibility.