Job Opportunity
Itsoseng Security is looking for Security Guards. Please submit your full application at our offices or via email. Thank You. (males needed).
Application Letter
Certified Identity Card/Omang
Certified JCE/ BGCSE Certificate
Curriculum Vitae
References
WE ARE STILL MAKING CVs FOR P100. COVER LETTERS FOR P50
Pay with FNB EWallet to 76981238 or Orange Money on number 76981238
Whatsapp us on +26776981238

More Information
JOB APPLICATION DETAILS

Hand Deliver at or Offices in Tlokweng(Opposite Motor Vac, behind Motor Parts) or send via email:
[email protected]
Contacts 3925200/72525824



New Job Alert
Never miss a chance!
Let us know your job expectations, so we can find you jobs better!
Get daily latest jobs in your email
Get a Scholarship at IU International University of Applied Sciences for MBA, Bachelors and Masters Degrees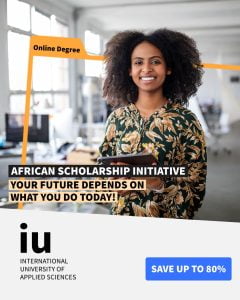 To get your scholarship click on the link below, then CLICK on Request Free Information and complete the form. After successful completion, an IU representative will contact you asking for your qualifications and details for scholarship eligibility.