Job Description
An independent organization seeks talented, creative and organized social media managers to join our team. You will be responsible for developing and implementing social media strategies/ news/trending stories and eye catching posts while working closely with the Social Media Project Manager
Duties & Responsibilities
Generate engaging text, image, and video content to sustain the audiences' curiosity and ignite a buzz around new products.
Evaluate web traffic, customer engagement metrics and the effectiveness of SEO strategies.
Follow current trends and changes in the various social platforms to ensure maximum effectiveness.
Monitor social media channels for industry trends.
Interact with users and respond to social media messages, inquiries, and comments.
Review analytics and create reports on key metrics.
Assist in the development and management of social media marketing and influencer marketing strategy.
Job Requirements
Solid social media experience (managing multiple Instagram, Twitter accounts)
Advanced computer skills, including proficiency in MS Office
Ability to understand historical, current, and future trends in the digital content and social media space
In-depth understanding of keyword research, Google Analytics and SEO.
Able to deliver creative content (text, image, and video).
A qualification in Digital Marketing, new media or related field would be an added advantage
Willing to work from home
Salary: BWP 2000
WE ARE STILL MAKING CVs FOR P100. COVER LETTERS FOR P50
Pay with FNB EWallet to 76981238 or Orange Money on number 76981238
Whatsapp us on +26776981238

More Information
JOB APPLICATION DETAILS

APPLICATION INSTRUCTIONS:

You should have a strong understanding of current best practices for multiple social networks, and previous experience using tools to monitor and measure the effectiveness of the campaigns you create. If this sounds like you, get in touch. DO NOT apply if you don't have any social media experience.
Please send your CVs and cover letter to [email protected] asap

New Job Alert
Never miss a chance!
Let us know your job expectations, so we can find you jobs better!
Get daily latest jobs in your email
Get a Scholarship at IU International University of Applied Sciences for MBA, Bachelors and Masters Degrees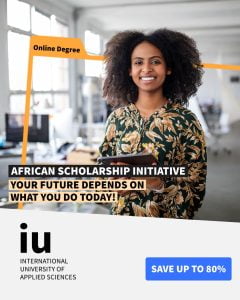 To get your scholarship click on the link below, then CLICK on Request Free Information and complete the form. After successful completion, an IU representative will contact you asking for your qualifications and details for scholarship eligibility.