Job Description
Our Client is looking for a strong Tax Manager , with an excellent understanding of Botswana Tax and business development acumen. Someone who will expand with them and become a leading Botswana Tax expert, in a leading tax consultancy organisation. The candidate should be interested in a meaningful career and making a positive difference to our client's organisation and the country's economy.
Our Clients Tax Consultancy Section is expanding and already has one of the largest taxpayer bases in Botswana. Their clients need you to advise them, resolve their tax issues and help them become/remain tax compliant.
With offices in Gaborone, Francistown, Ghanzi, Kasane and Maun our client has a wide range of clients situated throughout Botswana who rely on them and trust them to provide excellent tax services and advice.
Key requirements include but are not limited to the following:
Be able to develop the Tax Section to be the dominant Tax Practice in Botswana
Experience with business development
Be growth orientated and able to get amazing results from a diverse and talented team
Have previously worked within a professional tax advisory/compliance organisation at a senior level
Be organised, a clear communicator both with colleagues and clients, be a team player, a problem solver and able to work well under pressure
Be self-motivated, detail orientated and be able to successfully co-ordinate and track numerous tax matters
Be able to efficiently delegate work to, and then monitor the work of those reporting to you.
Excellent understanding of all aspects of Botswana Tax legislation and compliance requirements an added advantage.
Good working knowledge of BURS' online E Services an added advantage
Have a good working knowledge in Microsoft Office, mainly: Word, Excel, Outlook and Teams.
Preferably be BICA registered
Preference will be given to Botswana Citizens and salary will be linked to experience and qualification.
Successful candidates may be required to produce a credit report and a police clearance
Location: Gaborone
How To Apply
WE ARE STILL MAKING CVs FOR P100. COVER LETTERS FOR P50
Pay with FNB EWallet to 76981238 or Orange Money on number 76981238
Whatsapp us on +26776981238

More Information
JOB APPLICATION DETAILS

APPLICATION DETAILS

APPLICATION DETAILS!Please copy the link below to your URL to apply. Only applications received via the online platform will be considered.
https://www.careers-page.com/pistachio-solutions-2/job/L3WR4W5W
Closing Date: 15TH July 2022 close of day.
Please note that if you have not had a response to your submission please assume that you have not been shortlisted for interview on this occasion.
Please say that you got this job advertisement through Jobs Botswana.

Please say that you got this job advertisement through Jobs Botswana

Related Jobs
New Job Alert
Never miss a chance!
Let us know your job expectations, so we can find you jobs better!
Get daily latest jobs in your email
Get a Scholarship at IU International University of Applied Sciences for MBA, Bachelors and Masters Degrees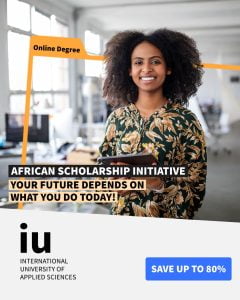 To get your scholarship click on the link below, then CLICK on Request Free Information and complete the form. After successful completion, an IU representative will contact you asking for your qualifications and details for scholarship eligibility.