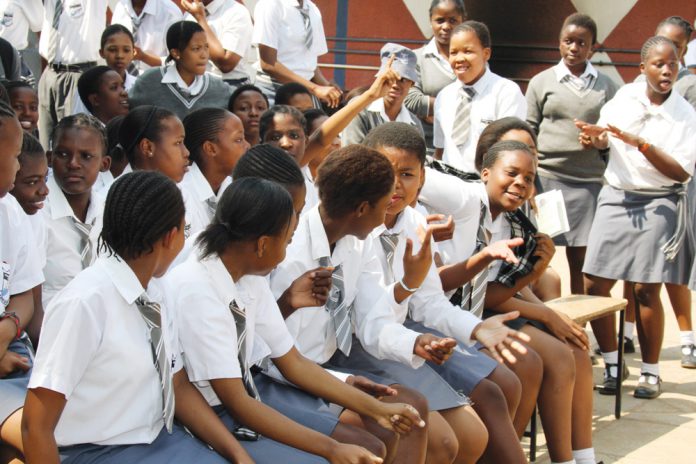 The Ministry of Education and Skills Development is currently grappling with a shortage of teachers, particularly in rural areas, Assistant Minister Naniki Makwinja told Parliament on Tuesday.
Makwinja said that the Ministry is faced with a mammoth challenge because many teachers in the system are reluctant to be transferred to rural areas.
"Most teachers want to be placed in urban and semi-urban areas or near their home villages. There is a recurring problem in that there is usually resistance when a teacher is transferred to a rural area," she said.
WE ARE STILL MAKING CVs FOR P100. COVER LETTERS FOR P50
Pay with FNB EWallet to 76981238 or Orange Money on number 76981238
Whatsapp us on +26776981238
JOIN US ON OUR WHATSAPP CHANNEL HERE

She confirmed that there have been instances where some learners in several schools, mostly in rural areas, go without teachers for certain subjects for up to two academic years.
However, an inside source in the education sector told this publication that some schools are operating with temporary teachers on short contracts and interns to cut budgets.
"There is no shortage of teachers per se -it is just that there are no new teachers being absorbed into the system on a permanent basis.
There are many qualified teachers who are unemployed in Botswana. Government should at least try to absorb new teachers and offer them permanent placements instead of short-term contracts", the source said.
He said there should also be considerations for a remote placement allowance because living in remote rural areas comes with its own set of challenges that include poor access to health and communication facilities, roads, and so forth but people want to live near amenities that make their lives easier.
The Ministry should also review the teachers' transfer policy and introduce improved and enticing incentives and also longer contracts, the source said.
Last year, the Botswana Sector of Educators Trade Union (BOSETU) challenged the government to prove that there are no primary school teachers in the labour market. Secretary General of BOSETU, Tobokani Rari, said there has been such an over-production of teachers in recent years that some of the colleges of education were closed.
Rari has challenged the Education Ministry to produce data to prove that such a shortage exists. He also called for the significant number of primary school teachers currently working on a temporary basis to be employed on a permanent basis towards filling the vacant posts.
SOURCE: The Midweek Sun