The incumbent will be responsible for the following,
generation, coordination and success of all philanthropic projects involved with Sanctuary Retreats – Botswana.
work closely with key members of the local community in all project areas ensuring full partnership with the benefitting communities.
fundraise effectively through all guests entering the lodges, determine those who are especially interested in the projects and provide as much information as possible regarding AKP.
identify possible business partnerships/synergies which may be beneficial to the projects.
carry out research into resourcing goods/ materials and labour in order to develop accurate budgets for overall project implementation and management.
work as a member of the Camp management team by assisting in the daily lodge operations, hosting and general support to ensure the efficiency and high level of guest care expected of Sanctuary Retreats lodges.
Qualifications and experience
A recognized degree in social science, business administration and or project management. The candidate must have prior experience in financial management and accounting.
Philanthropy related field experience would be an added advantage.
Experience interacting with and making presentations to large groups
Experience in project management, grants design and management.
Proven track record in sustainable environmental and community project management
WE ARE STILL MAKING CVs FOR P100. COVER LETTERS FOR P50
Pay with FNB EWallet to 76981238 or Orange Money on number 76981238
Whatsapp us on +26776981238

More Information
JOB APPLICATION DETAILS

APPLICATION DETAILS
Interested candidates should submit their application package to:
[email protected] on or before the 25th May 2022 or send applications to:

Abercrombie & Kent (Botswana) (Pty) Ltd,
Private bag 45, Maun.

Please say that you got this job advertisement through Jobs Botswana

New Job Alert
Never miss a chance!
Let us know your job expectations, so we can find you jobs better!
Get daily latest jobs in your email
Get a Scholarship at IU International University of Applied Sciences for MBA, Bachelors and Masters Degrees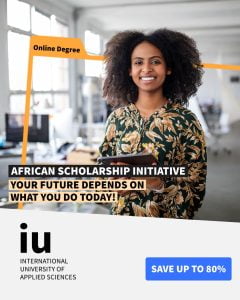 To get your scholarship click on the link below, then CLICK on Request Free Information and complete the form. After successful completion, an IU representative will contact you asking for your qualifications and details for scholarship eligibility.