PEDROS BOTSWANA-EXTERNAL VACANCY
ASSISTANT STORE MANAGER
Complete management and organizational tasks that support the efficiency of a store's operation and promote a great dining experience for customers. Managing staff's work schedules.
Position Requirements
A minimum Diploma in Business Degree, Retail Management, Food Management or in any Business-related course
1-3 years of relevant experience, preferably in the Food Industry.
Willing to work long hours
The ability to work in a fast-paced environment
Effective communication skills
Microsoft Skills
POS System Knowledge
Good Customer Service Skills
WE ARE STILL MAKING CVs FOR P100. COVER LETTERS FOR P50
Pay with FNB EWallet to 76981238 or Orange Money on number 76981238
Whatsapp us on +26776981238

More Information
JOB APPLICATION DETAILS

APPLICATION DETAILS

  If you meet the requirements of the above position, please send your cover letter and CV with certified academic records and a copy of ID to:

CANDIDATES SHOULD PREFEREBALY BE 25 YEARS AND ABOVE
ONLY SHORTLISTED CANDIDATES WILL BE CONTACTED.
Enquiries call: 3170713, Deadline: 26th June 2022

Please say that you got this job advertisement through Jobs Botswana

New Job Alert
Never miss a chance!
Let us know your job expectations, so we can find you jobs better!
Get daily latest jobs in your email
Get a Scholarship at IU International University of Applied Sciences for MBA, Bachelors and Masters Degrees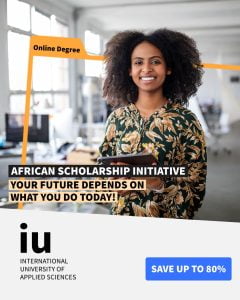 To get your scholarship click on the link below, then CLICK on Request Free Information and complete the form. After successful completion, an IU representative will contact you asking for your qualifications and details for scholarship eligibility.