VACANCY ADVERT full – time vacancies
BA ISAGO Events and Marketing Company is inviting suitably qualified candidates to apply for the following position tenable at The BA ISAGO Convention Centre in Gaborone;
POSITION: EXECUTIVE CHEF (1 POST)
EXPERIENCE
The ideal candidate must have a minimum of 15 years' experience in Hotels and Restaurants, Five Star Hotels including Fine Dining. Previous extensive experience in kitchen management, hygiene audits and opening and operating sizeable hospitality facilities is a prerequisite.
The ideal candidate must have background knowledge in waste management programs, cost saving plans, Fine Dining including Functions, Conventions and Conferences on a large scale including Outdoor Catering.
SKILLS AND ABILITIES
Ability to engineer Menus for different types of functions in line with Guest requirements.
Ability to train and motivate subordinates
Ability of interact positively with co-workers and the public to promote and maintain a positive and professional environment.
Ability to produce high volume of work in a timely manner, which is accurate, complete and of high quality.
Closing Date: 1st June 2022
Only short-listed candidates will be contacted after the closing date.
WE ARE STILL MAKING CVs FOR P100. COVER LETTERS FOR P50
Pay with FNB EWallet to 76981238 or Orange Money on number 76981238
Whatsapp us on +26776981238

More Information
JOB APPLICATION DETAILS

APPLICATION DETAILS
Please send your application letters, CVs, certified certificates with names and contact details of three referees to:

The Director: Human Resources and Administration;
Private Bag BR 94 Gaborone Tel: +267 3957744 Email: [email protected]

Please say that you got this job advertisement through Jobs Botswana

Related Jobs
New Job Alert
Never miss a chance!
Let us know your job expectations, so we can find you jobs better!
Get daily latest jobs in your email
Get a Scholarship at IU International University of Applied Sciences for MBA, Bachelors and Masters Degrees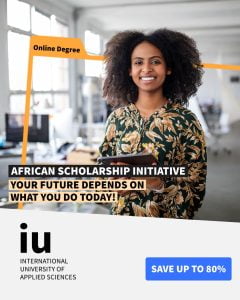 To get your scholarship click on the link below, then CLICK on Request Free Information and complete the form. After successful completion, an IU representative will contact you asking for your qualifications and details for scholarship eligibility.