PERMANENT AND PENSIONABLE – FRANCISTOWN
MAIN PURPOSE OF THE JOB:
To provide timely technical support and assistance for end-users to ensure the smooth running of computer systems while getting maximum benefits from their use.
KEY PERFORMANCE AREAS
• Information Technology Management
• ITIL- Services Operations
• Database Administration
• Network Management (WAN/LAN)
COMPETENCIES AND SKILLS REQUIRED:
• Networking and Partnering
EXPERIENCE AND QUALIFICATION
• Bachelor's Degree in IT related discipline acceptable to the College.
• Relevant ICT professional qualifications will be an added advantage.
• At least three (3) years' work experience in an ICT environment.
WE ARE STILL MAKING CVs FOR P100. COVER LETTERS FOR P50
Pay with FNB EWallet to 76981238 or Orange Money on number 76981238
Whatsapp us on +26776981238

More Information
JOB APPLICATION DETAILS

APPLICATION DETAILS
APPLICATION PROCEDURE:
All applications accompanied by cover letter, curriculum vitae and certified copies of ID and academic certificates should be e-mailed to [email protected] (stating the position being applied for as the subject of the email) before close of business on Friday 27th May 2022, 17h00.
  Applications should be addressed to:

  Head of Human Resources
Botswana Accountancy College
P/Bag 00319
Gaborone
  NB: Botswana Accountancy College will enter into correspondence only with shortlisted candidates.

Please say that you got this job advertisement through Jobs Botswana

Related Jobs
New Job Alert
Never miss a chance!
Let us know your job expectations, so we can find you jobs better!
Get daily latest jobs in your email
Get a Scholarship at IU International University of Applied Sciences for MBA, Bachelors and Masters Degrees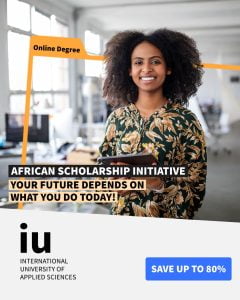 To get your scholarship click on the link below, then CLICK on Request Free Information and complete the form. After successful completion, an IU representative will contact you asking for your qualifications and details for scholarship eligibility.