The incumbent will be responsible for the following,
oversee all technical maintenance aspects of the lodge including vehicle fleet, boats, generators, STP and Water Treatment Systems, Solar and Electrical.
devise the annual planned maintenance programme and schedule of works
schedule and delegate reactive repairs as required
manage and administer annual repair and maintenance contracts e.g. electrical testing, mechanical and electrical equipment, water supply testing solar etc.
Qualifications and experience
Tertiary qualifications in technical maintenance related fields of expertise or other relevant and minimum 4 years relevant experience in the lodge industry.
Experience in planning maintenance operations
Solid understanding of technical aspects of plumbing, carpentry, electrical systems
Driver's license essential and computer skills including Microsoft excel and Office
WE ARE STILL MAKING CVs FOR P100. COVER LETTERS FOR P50
Pay with FNB EWallet to 76981238 or Orange Money on number 76981238
Whatsapp us on +26776981238

More Information
JOB APPLICATION DETAILS

APPLICATION DETAILS
Interested candidates should submit their application package to:
[email protected] on or before the 25th May 2022 or send applications to:

Abercrombie & Kent (Botswana) (Pty) Ltd,
Private bag 45, Maun.

Please say that you got this job advertisement through Jobs Botswana

New Job Alert
Never miss a chance!
Let us know your job expectations, so we can find you jobs better!
Get daily latest jobs in your email
Get a Scholarship at IU International University of Applied Sciences for MBA, Bachelors and Masters Degrees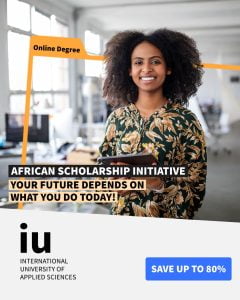 To get your scholarship click on the link below, then CLICK on Request Free Information and complete the form. After successful completion, an IU representative will contact you asking for your qualifications and details for scholarship eligibility.