Reporting to the Group Sales and Marketing Manager, you shall have the responsibility to develop and execute an Area plan to achieve sales objectives and accommodate local challenges and opportunities through assigning responsibilities and establishing appropriate priorities as well as standards of performance.
Your principal responsibilities shall include the following:
Develop a prioritized work programmes that allows time for supervision and training of Sales Representatives and Field Marketers.
Generate and analyse sales reports in order to identify challenges and opportunities in the market and attend to them.
Monitor store call coverage to ensure that the targeted frequency is attained.
Ensure motivation, training, and well-defined job descriptions for subordinates.
Keep abreast with changing marketing trends, promotional programmes and branding techniques to ensure that the company stays competitive.
Manage returned goods at or below targeted level by ensuring that ongoing stock rotation and elimination of overstocks of marginal brands take place.
Build professional relationships with customers for smooth business transactions and retention purposes.
Respond promptly to special requests for information and reports by the Executive team as well as the Managing Director.
Communicate all changes / adjustments with impact to all subordinates in order for proper execution of instructions to take place.
Prioritize attending to customer complaints and ensure timeous and smooth flow of feedback
Contribute to the development and implementation of the departmental and company strategic plan and share it with the relevant stake holders.
Promote responsibility and accountability and participate in the performance management system of the company.
Facilitate the implementation and monitoring of quality standards within the function to ensure compliance with health and safety policies and procedures, legislation, as well as ISO standards.
Provide all the necessary resources needed to do sales well and ensure maximum utilization by the team.
EXPERIENCE, KNOWLEDGE & QUALIFICATIONS
The ideal candidate should have at least eight (8) years Experience in a similar position in the FMCG industry. A Bachelor's Degree in Sales, Business, Marketing or equivalent is the required minimum qualification. A post graduate degree or equivalent in a business- related discipline will be an added advantage.
The candidate must also possess strong communication skills and be an experienced manager of people; tough and demanding in respect of performance standards.
WE ARE STILL MAKING CVs FOR P100. COVER LETTERS FOR P50
Pay with FNB EWallet to 76981238 or Orange Money on number 76981238
Whatsapp us on +26776981238

More Information
JOB APPLICATION DETAILS

APPLICATION DETAILS

KINDLY ADDRESS APPLICATIONS TO:

    THE HUMAN RESOURCES COORDINATOR
BOLUX GROUP (PTY) LTD
PRIVATE BAG X01
RAMOTSWA
Or email to: [email protected]
Closing date: 31st January 2022



Please say that you got this job advertisement through Jobs Botswana

New Job Alert
Never miss a chance!
Let us know your job expectations, so we can find you jobs better!
Get daily latest jobs in your email
Get a Scholarship at IU International University of Applied Sciences for MBA, Bachelors and Masters Degrees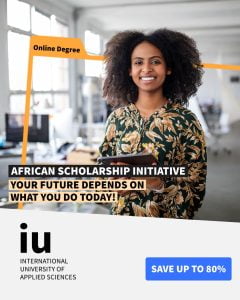 To get your scholarship click on the link below, then CLICK on Request Free Information and complete the form. After successful completion, an IU representative will contact you asking for your qualifications and details for scholarship eligibility.