Company: The Botswana Institute for Technology Research and Innovation
Reference # 1/2022
Contract Type: Contract 12 Months
Salary: Market Related
Location: Maun, North West, Botswana
Duration: 12 Months
Introduction
The Botswana Institute for Technology Research and Innovation (BITRI) is a science and technology research institute established by the Government of Botswana in 2012 and is a parastatal under the Ministry of Tertiary Education, Research, Science and Technology to undertake research, identify and or develop appropriate technologies in line with national priorities and needs of Botswana. BITRI invites you to apply for the following position tenable at Motopi.
Job Functions Research
Industries Research
Specification
RESIDENT ENGINEER (1 position)
Main Purpose of the Job:
•Inspect the Kgalagadi Sand Building Blocks (KSBB) Building Contractor's works.
•Approve the Building Contractor's works as a prerequisite to the Building Contractor moving on to the next stage.
•Attend to engineering queries on site, pertaining to interpretation of construction drawings, ground conditions, site tests, etc.
•Participate in site meetings organized by the Project Manager.
Requirements
Education:
•A minimum of a Bachelor's Degree in Civil Engineering or Construction Management is required.
Experience and working knowledge:
•No experience is required but working experience as a Resident Engineer or other relevant role shall be an added advantage.
Job Closing Date 26/05/2022
WE ARE STILL MAKING CVs FOR P100. COVER LETTERS FOR P50
Pay with FNB EWallet to 76981238 or Orange Money on number 76981238
Whatsapp us on +26776981238

New Job Alert
Never miss a chance!
Let us know your job expectations, so we can find you jobs better!
Get daily latest jobs in your email
Get a Scholarship at IU International University of Applied Sciences for MBA, Bachelors and Masters Degrees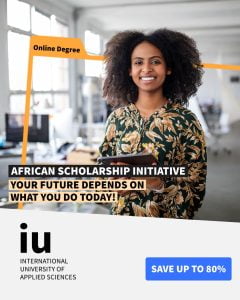 To get your scholarship click on the link below, then CLICK on Request Free Information and complete the form. After successful completion, an IU representative will contact you asking for your qualifications and details for scholarship eligibility.