Reporting to Maintenance Foreman, you shall have a responsibility to undertake reactive and preventative mechanical and fitting maintenance work for the Mill, Pasta, bakery Plants and the entire site to ensure that it runs efficiently.
Principal responsibilities shall include the following:
Conduct daily inspection of key machinery as part of the preventative maintenance program.
Complete job cards and registers as required by legislation and regulations.
Ensure electrical equipment installations and locate and repair faults in electrical installations and equipment.
Undertake calibrations.
Lay/run cables and wire electrical panel in accordance with requirements.
Maintain compliance with organisational and statutory health and safety policies and procedures in area of operation.
Use and correctly maintain the tools of the trade measuring instruments.
Read and interpret simple electrical specifications, wiring and circuit diagrams, and building plans.
Inspect, test, commission and maintain electrical installation and equipment.
Instruct, supervise and transfer skill to any apprentice and semi-skilled worker one is assigned to, to ensure safety and quality of work.
EXPERIENCE. KNOWLEDGE & QUALIFICATIONS
The ideal candidate should have at least five (5) years Experience in a similar position and a National Craft Certificate or Diploma in Electrical or equivalent relevant Engineering Diploma.
The candidate must also:
have good communication skills
be self motivated
pay attention to details
have the ability to multi – task
WE ARE STILL MAKING CVs FOR P100. COVER LETTERS FOR P50
Pay with FNB EWallet to 76981238 or Orange Money on number 76981238
Whatsapp us on +26776981238

More Information
JOB APPLICATION DETAILS

APPLICATION DETAILS

KINDLY ADDRESS APPLICATIONS TO:

    THE HUMAN RESOURCES COORDINATOR
BOLUX GROUP (PTY) LTD
PRIVATE BAG X01
RAMOTSWA
Or email to: [email protected]
Closing date: 31st January 2022



Please say that you got this job advertisement through Jobs Botswana

Get daily latest jobs in your email
Get a Scholarship at IU International University of Applied Sciences for MBA, Bachelors and Masters Degrees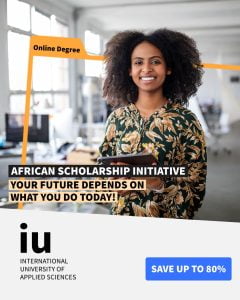 To get your scholarship click on the link below, then CLICK on Request Free Information and complete the form. After successful completion, an IU representative will contact you asking for your qualifications and details for scholarship eligibility.