Bolux Group consists of manufacturing units in Ramotswa and Depots in Francistown, Palapye & Maun supplying maize meal, flour, bread, confectionary, and pasta to the local and export markets.
We are currently looking for a Production Manager – Milling. The incumbent will be based in Ramotswa, Botswana.
Reporting to the Group Operations Manager, the incumbent shall have the responsibility to plan for, direct and control resources towards achievement of production targets for both the wheat and maize mill. To ensure maximized utilization of resources including the plant.
Produce production program according to product requirement set.
Ensure that sound hygienic production practices are maintained in the plants.
Liaise with Quality Manager on product quality issues.
Oversee implementation of the production schedule and ensure that production is maximised, and targets are optimised to meet operating objectives and efficiencies.
Ensure that both mills run at optimal efficiencies based on product requirements.
Optimise existing production processes by ensuring that daily monitoring, sampling and testing programs take place and that products are within specifications as per the guidelines provided to employees.
Participate in short-term planning to determine maintenance cycle and expenditures for sustaining current capacity and productivity improvements in the plant.
Manage grading and storage of raw materials.
Lead the implementation and monitoring of quality standards within the function to ensure compliance with health and safety policies and procedures, legislation, as well as Kaizen & ISO standards.
Prepare Operations performance-monitoring reports for the Group Operations Manager as required.
Liaise with the Group Human Resources Manager on issues of staff training and development.
Facilitate technical skills/capacity development within the section to ensure the right competencies to deliver the mandate.
Manage performance of direct subordinates and see to it that performance Management Systems are systematically deployed within the section.
Coordinate with Technical Manager to facilitate the repair and maintenance of the plant.
Produce daily and monthly production reports for the attention of the Group Operations Manager.
EXPERIENCE, KNOWLEDGE & QUALIFICATIONS
The following are the minimum educational requirements for the position:
Diploma in Production and Operations Management or related relevant field.
Must be GMF Certified in Wheat and Maize, Swiss Milling School or City & Guilds.
Must have basic training in Fumigation.
Be certificated in HACCP, ISO, Food Safety and Health & Safety.
The ideal candidate must have a minimum of eight (8) years post qualification experience in a similar position in the FMCG industry.
The candidate must also possess strong interpersonal, problem solving and communication skills and be a self-motivated team player; tough and demanding in respect of performance standards.
WE ARE STILL MAKING CVs FOR P100. COVER LETTERS FOR P50
Pay with FNB EWallet to 76981238 or Orange Money on number 76981238
Whatsapp us on +26776981238

More Information
JOB APPLICATION DETAILS

APPLICATION DETAILS
KINDLY ADDRESS APPLICATIONS TO:

THE GROUP HUMAN RESOURCES MANAGER
BOLUX GROUP (PTY) LTD
PRIVATE BAG X01
RAMOTSWA
Closing date: 4th July 2022

Please say that you got this job advertisement through Jobs Botswana

New Job Alert
Never miss a chance!
Let us know your job expectations, so we can find you jobs better!
Get daily latest jobs in your email
Get a Scholarship at IU International University of Applied Sciences for MBA, Bachelors and Masters Degrees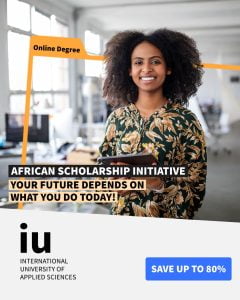 To get your scholarship click on the link below, then CLICK on Request Free Information and complete the form. After successful completion, an IU representative will contact you asking for your qualifications and details for scholarship eligibility.