Job Description
To plan, lead and manage the Sales and Marketing function nationally, regionally, and internationally. Maximise generation of revenue, service targets and build solid relationships enabling the business to achieve its desired goals. The role is directly responsible for development, planning and implementation of the sales and marketing communications strategy.
The S&MM will maintain proactive sales and marketing of the company's products and services. to contribute to company growth, market share, profitability, and customer satisfaction.
Job Requirements
A recognized degree in Business Administration, Marketing or equivalent. Minimum required 6 years work experience of which at least 3 years in middle or senior management level.
Added advantages : 1.  Experience in the livestock feed industry 2. Own vehicle
WE ARE STILL MAKING CVs FOR P100. COVER LETTERS FOR P50
Pay with FNB EWallet to 76981238 or Orange Money on number 76981238
Whatsapp us on +26776981238

More Information
JOB APPLICATION DETAILS

APPLICATION DETAILS
Cover letters and CV's to be emailed to : [email protected]

Please say that you got this job advertisement through Jobs Botswana

New Job Alert
Never miss a chance!
Let us know your job expectations, so we can find you jobs better!
Get daily latest jobs in your email
Get a Scholarship at IU International University of Applied Sciences for MBA, Bachelors and Masters Degrees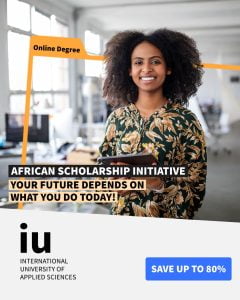 To get your scholarship click on the link below, then CLICK on Request Free Information and complete the form. After successful completion, an IU representative will contact you asking for your qualifications and details for scholarship eligibility.