Reporting to the Quality Manager, you shall have the responsibility to ensure that bakery products meet production standards to satisfy sales and revenue requirements. This includes legal compliance and customer expectations.
Your principal responsibilities shall include the following:
Check the quality of raw materials used to ensure and advice on the gristing performance
Facilitate the milling corrections and adjustments.
Examine and compare baked loaves/scones/buns/rolls for uniformity of colour, volume and texture.
Perform flour rheology testing and performance analysis.
Analyse lab test bake data and notify management of trends or out of specification data.
Analyse and input data proficiently on a daily basis.
Keep work area and equipment neat and clean and properly stored in 5S condition.
Responsible for light maintenance and calibration of lab bakery equipment.
Undertake routine maintenance of baking equipment, including greasing equipment, oiling chains in bread oven, and cleaning of baking tins and baking room.
Maintain accurate documentation as needed and required.
Responsible for clear communication with associates and management regarding product performance as well as food safety and quality concerns.
Develop and implement laboratory baking schedule and inform the Quality Control Manager of the schedule.
Take inventory and order supplies to ensure that there is enough stock in the laboratory bakery at all times.
Contribute towards the creation of daily /weekly /monthly and quarterly laboratory bakery reports to management to support
EXPERIENCE, KNOWLEDGE & QUALIFICATIONS
The ideal candidate should have at least four (4) years' Experience in a similar position and a Degree in Food Science Nutrition and Technology or equivalent.
Exposure to implementation and maintenance of IS0 17205 Laboratory Management systems.
Computer literacy – Excel, Powerpoint, Microsoft office.
The candidate must also:
have good communication skills
be self driven
pay attention to details
have the ability to multi-task
be proactive
WE ARE STILL MAKING CVs FOR P100. COVER LETTERS FOR P50
Pay with FNB EWallet to 76981238 or Orange Money on number 76981238
Whatsapp us on +26776981238

More Information
JOB APPLICATION DETAILS

APPLICATION DETAILS

KINDLY ADDRESS APPLICATIONS TO:

    THE HUMAN RESOURCES COORDINATOR
BOLUX GROUP (PTY) LTD
PRIVATE BAG X01
RAMOTSWA
Or email to: [email protected]
Closing date: 31st January 2022



Please say that you got this job advertisement through Jobs Botswana

New Job Alert
Never miss a chance!
Let us know your job expectations, so we can find you jobs better!
Get daily latest jobs in your email
Get a Scholarship at IU International University of Applied Sciences for MBA, Bachelors and Masters Degrees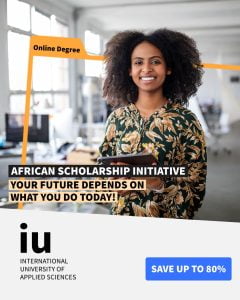 To get your scholarship click on the link below, then CLICK on Request Free Information and complete the form. After successful completion, an IU representative will contact you asking for your qualifications and details for scholarship eligibility.